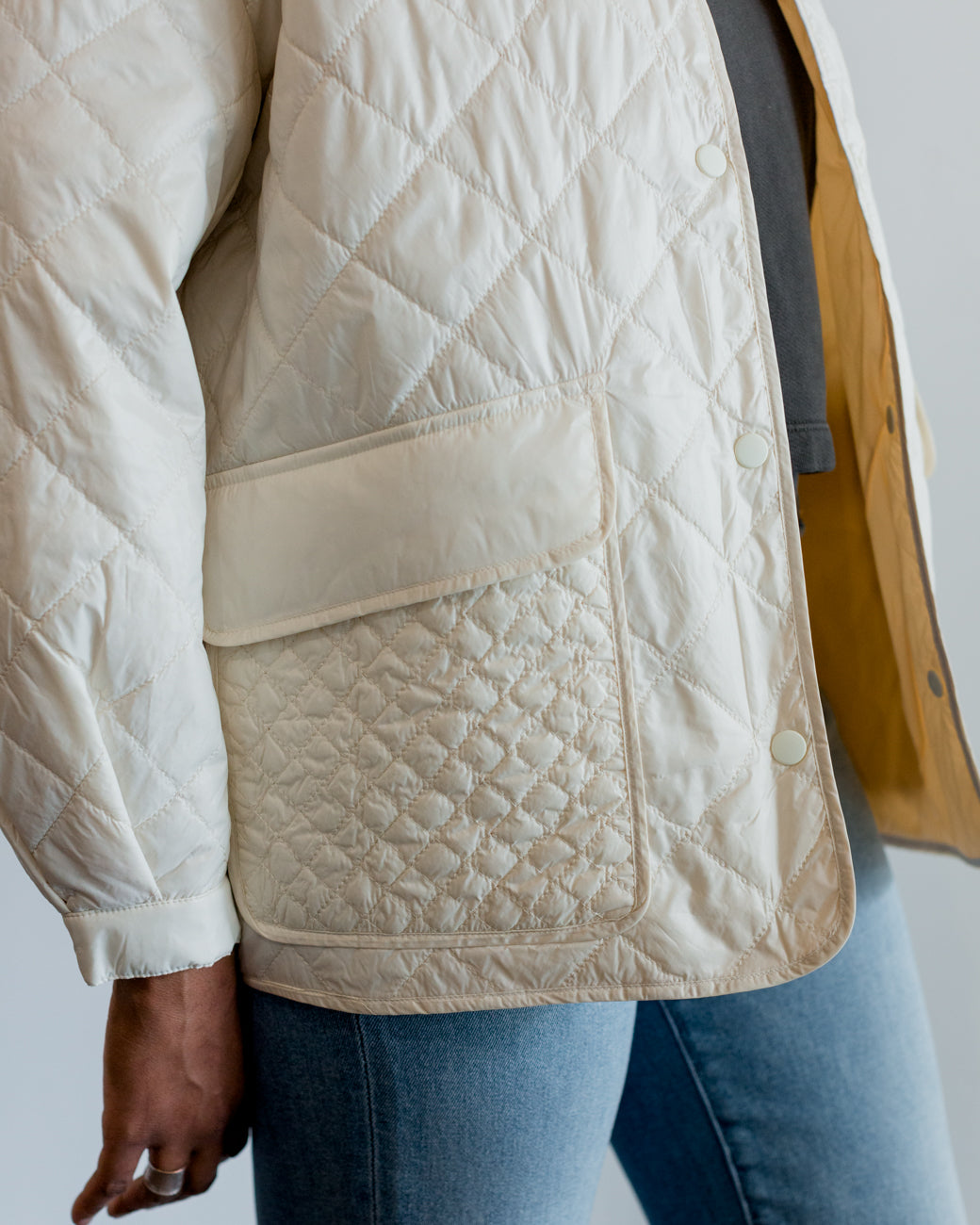 OOF Quilted Shirt Jacket in Panna
OOF
Quilted Shirt Jacket in Panna
The OOF Quilted Shirt Jacket in Panna is a stylish and functional garment. Its quilted fabrication is complemented by light Repreve padding for superior comfort and insulation. Close it with a snap button and revel in a contrasting color lining. Look good and stay warm. An added bonus, parts of this jacket were made of recycled plastic bottles!
Please note the size bracket on these is 38 (the smallest), 40, 42, 44.
100% Polyamide
Gentle washing - maximum water temperature 30°C. Do not dry clean. Do not tumble dry. Iron with interposed cloth. Do not bleach.