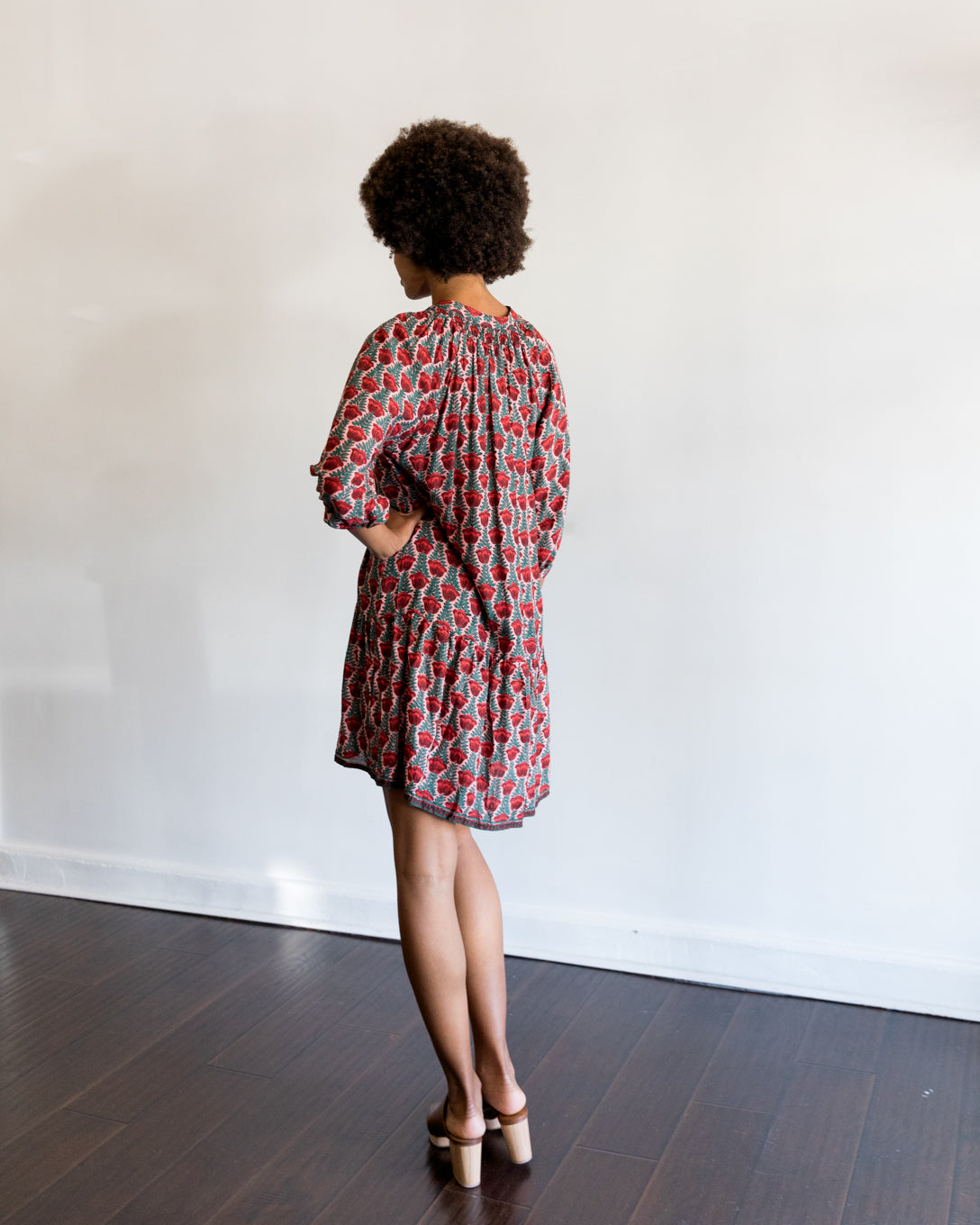 Natalie Martin Stevie Dress in Tulip Print Venetian Red
Natalie Martin
Stevie Dress in Tulip Print Venetian Red
An easy dress that just skims the body but is still flattering, the Stevie is always a bestseller here.  Features a gathered collar with tassels, and a half sleeve.  This dress is a Midi length with a drop waist.  
100% Rayon
*This garment has been hand dyed and sewn by artisans in Bali.
Minor flaws and slight variations in the color and fabric are a natural result of the intensive handmade process.
We cherish these imperfections, for they add to the unique charm and beauty of each piece.
CARE
Hand wash in cold water and line dry. Dry cleaning also recommended.