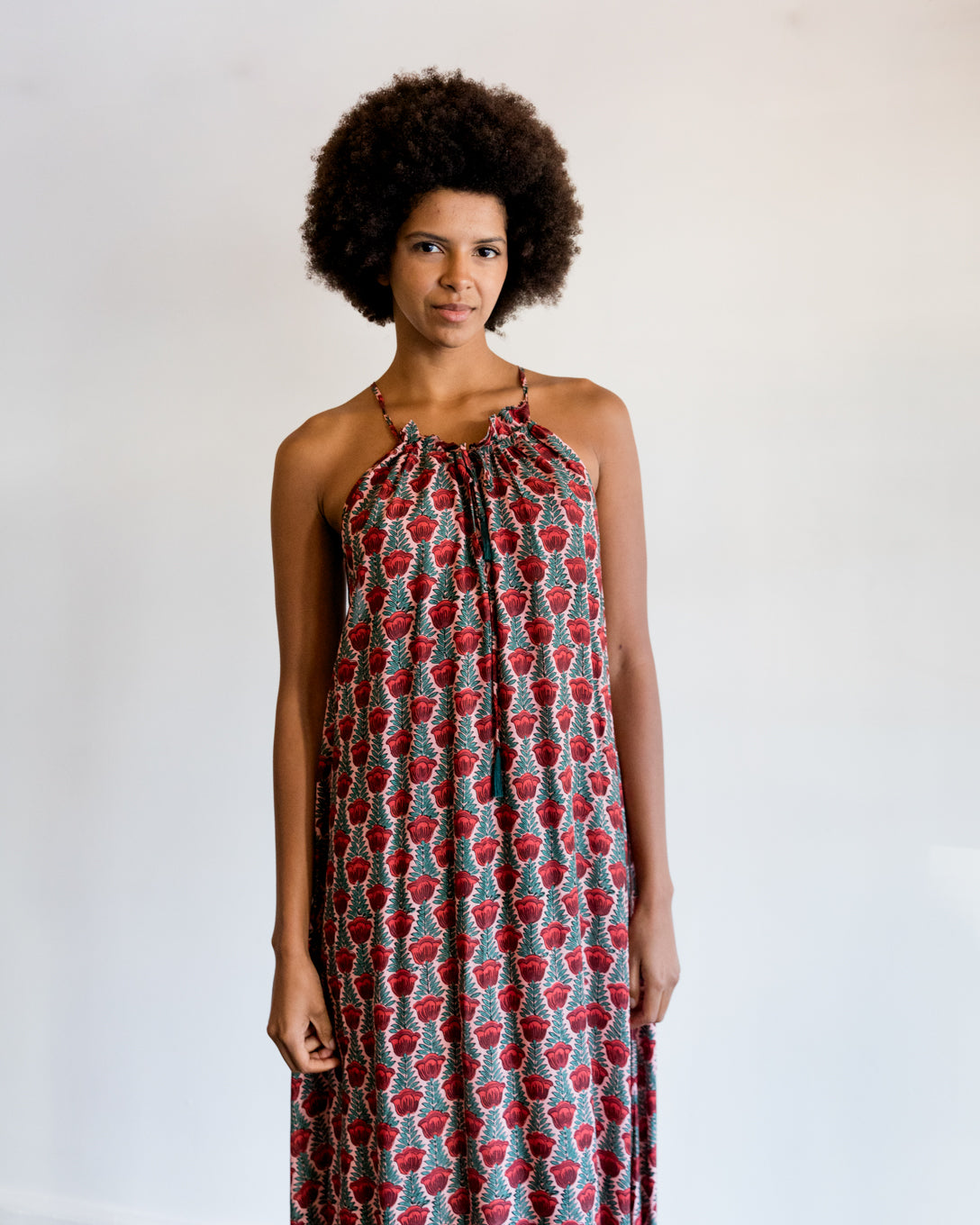 Natalie Martin Marlien Maxi in Tulip Print Venetian Red
Natalie Martin
Marlien Maxi in Tulip Print Venetian Red
This dress flaunts a mesmerizing print in a flattering, yet uncomplicated silhouette. Its sleeveless cut is detailed with a tie around the collar, and a graceful drape, making it a perfect match for a tough leather jacket, or a classic denim shirt topper.
Style: R058
100% Rayon
Hand wash in cold water and line dry. Dry cleaning also recommended.
This garment has been hand dyed and sewn by artisans in Bali.
Minor flaws and slight variations in the color and fabric are a natural result of the intensive handmade process.
We cherish these imperfections, for they add to the unique charm and beauty of each piece.